Welcome to Joyful Rescues On-line

501(c)(3) Non-Profit Rescue

- Saving Adoptable Pets and Bringing Love to Your Home One Tail at a Time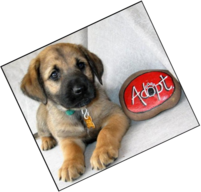 "Compassion for animals is intimately connected with goodness of character; and it may be confidently asserted that he who is cruel to animals cannot be a good man."
​

-Arthur Schopenhauer
We show dogs & cats up for adoption in the Olean, Rochester ​and Buffalo, NY areas ​almost every weekend. Come See Us!
WHERE WE'LL BE NEXT:
Mar 7: Webster PetSmart 11:30 - 2
Mar 7: Orchard Park PetSmart 11 - 2

Olean Tractor Supply every 1st & 3rd Saturday



---
---
---
---

Be a part of it! Dedicate a brick to your favorite canine, feline, human, business or family name…whether over the rainbow or still among us…with an inscription of your choice. This walkway is being designed to provide attractive, meaningful and more stable footing for those who come to visit and tour our facility and improve ease & safety for staff and volunteers carrying animals to and from the buildings. The design also includes "A Place to PAWS" brick wall/bench area for guests to sit and enjoy watching the dogs frolic beyond the fence! The walkway is in & bricks can be purchased at any time! Get your brick(s) before it fills up!
---
MEET THE
SENIORS
of
JOYFUL
RESCUES
CLICK HERE


for a video of those who need you
LONG TIMERS
of JOYFUL RESCUES

We have been at Joyful Rescues a long time.

Why are we overlooked?



CLICK HERE
for video